Givewith Identity and Brand Guidelines
As SVP of Content & Creative at Givewith, Eric worked with internal team members and external vendors to shape the company brand.
Eric has mastered the art of mark making, creating dozens of brand identities for a broad spectrum of organizations and initiatives. From cultural institutions and film production companies to nonprofits and financial organizations, Eric has designed their logos and written their brand standards manuals. Each design requires a deep dive into an organization's values and aspirations.
Harpo Films Motion Identity
Eric conceptualized, designed and co-directed Oprah Winfrey's original production company identity. Debuting at the top of Johnathan Demme's film "Beloved" based on the popular novel by Toni Morrison, the logo is a portrait of Oprah as young girl reading on the porch of her childhood home in Mississippi. The piece was shot on a soundstage in Hollywood with an an actress handpicked by Oprah on a replica of her front porch.
Transforming Commerce Branding
Eric designed the brand identity for a conference on sustainability held at the United Nations in New York with an original photo taken from Roosevelt Island and custom typography. The work appeared at the conference in the form of signage and stage graphics and across multiple pieces of collateral including attendee badges and invitations.
Eric believes in the power of design to solve complex problems across digital platforms. He has conceptualized and overseen innovative human-centric user experiences for organizations like the Bill & Melinda Gates Foundation, the Kaiser Family Foundation and Givewith. Eric also specializes in content creation for digital applications.
"The EcoZone Project"
Eric co-executive produced and creative directed "The EcoZone Project," a syndicated reality television series that taught eco tips to viewers through celebrity home makeovers. With a "green team" led by actress Daisy Fuentes, renovations were done in homes owned by Alison Janney, Ron Livingston, Patrick Warburton, and Scott Wolf. The series was created at EcoMedia in conjunction with IMG Entertainment and was syndicated in over 100 markets across the United States. Watch the trailer.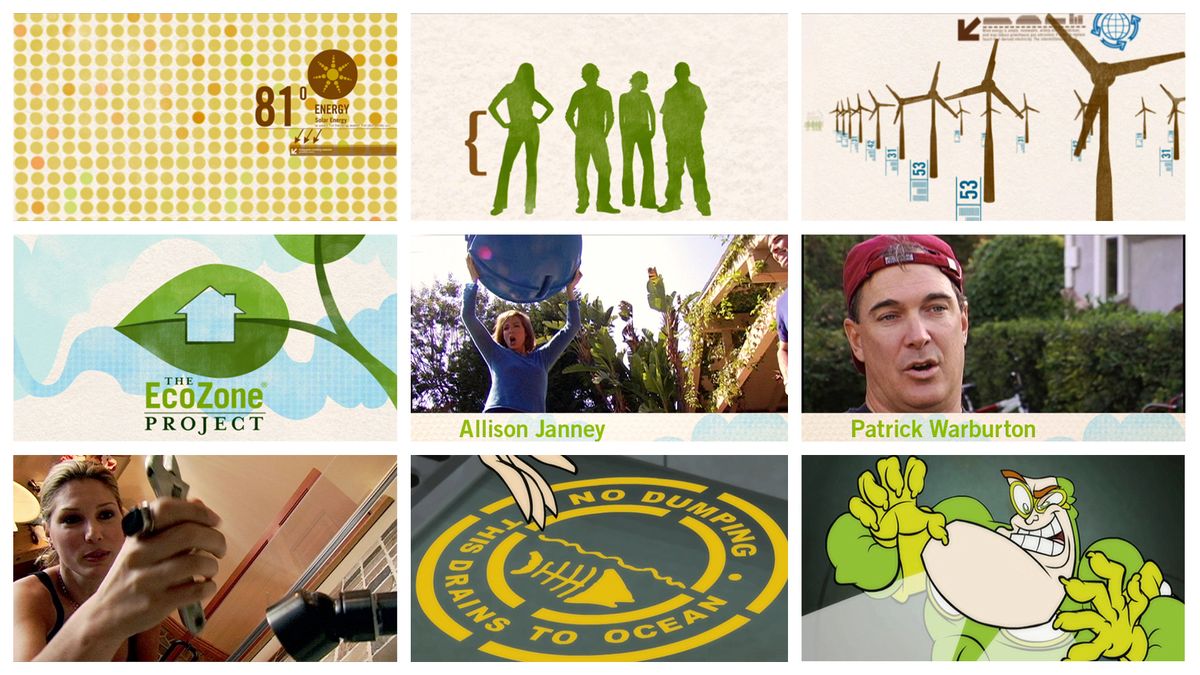 For over two decades, Eric has been designing signature title sequences for television series' like the long running "American Experience" on PBS and overseeing entire network re-branding assignments like the "Women's Journals" concept for Lifetime.